They Clock Out; We Go All-Out!
After 5 is Malaysia's first logistics company dedicated to delivering parcels right to your doorstep after office hours on a daily basis.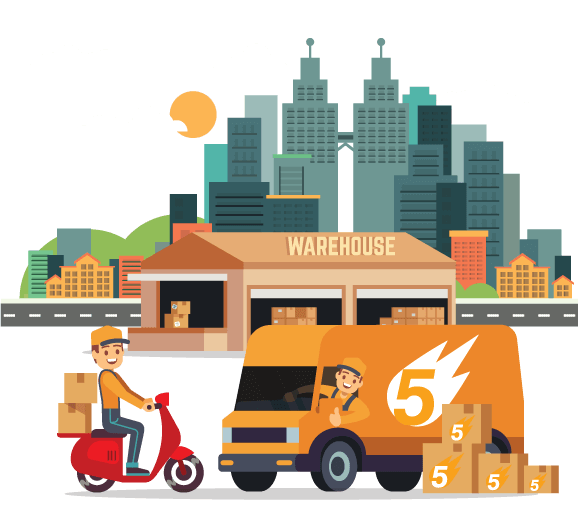 BASICALLY, WE ARE……
AN EVENING & WEEKEND DELIVERY COURIER SERVICE PROVIDER
In order to provide the best customer experience, we ensure that the goods are delivered safely to the receiver when they are at home in the evening or even during the weekends.
A WAREHOUSING & FULFILLMENT SERVICES PROVIDER
You'll know it is a good deal when someone else is offering to expend valuable resources such as time and space in your stead at a reasonable price. After 5 strives to provide the best end-to-end services so that you won't have to worry about space and order fulfillment.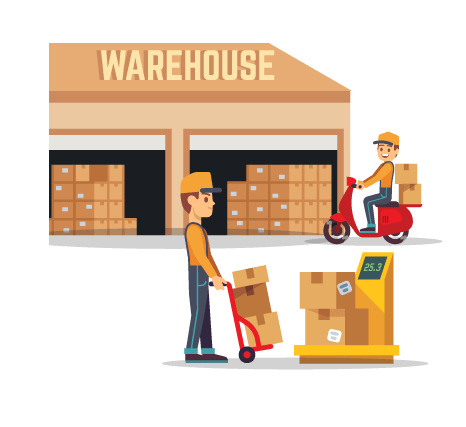 POWERED BY PROPRIETARY SMART MANAGEMENT TECHNOLOGY
We take pride in our in-house advanced technology that serves to provide efficient and effective automation for you to better manage your business, and have full transparency on what's happening.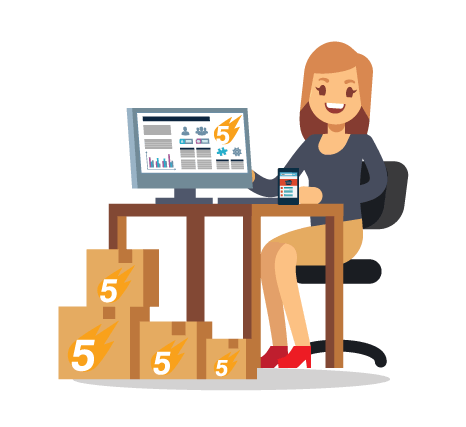 A VIGOROUS BUNCH
Space, time and cutting-edge technology are not the only assets we have. Here in After 5, we deploy young & energetic workforce as we believe in the better service quality they are able to provide.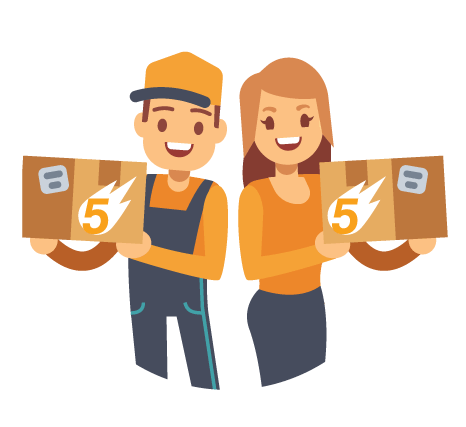 COMPETITIVE
After 5 offers premium services at non-premium pricing. That speaks volume about how much more value we can provide to our business clients!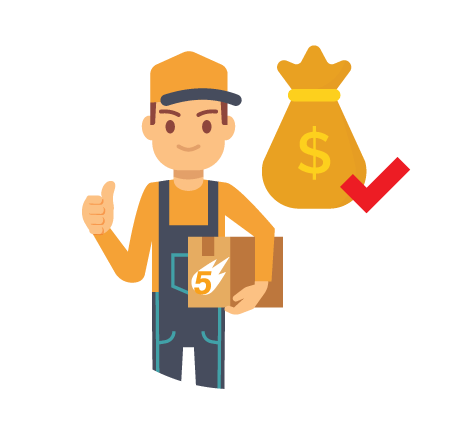 Delivery Specialist Recruitment
After 5 believes in young people for their capability to bring the best service quality to the industry. If you are 21 to 28 years old, possess smart phone and valid driving license, GDL or B2 license, and looking for good source of side income, we want you!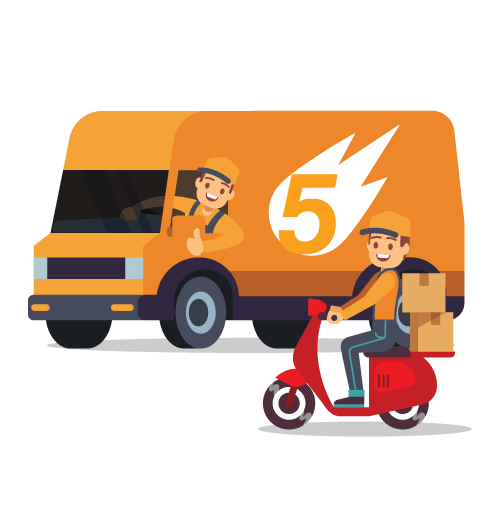 Frequently Asked Questions
The following is a list of common questions by our customers. For other enquiries, feel free to contact us directly.
1. What are the fulfillment services that you offer?
After 5 offers end-to-end fulfillment services including pickup, storage, pick-and-pack, delivery and return.
2. How are the charges like for both delivery and pickup services?
Message us or email us at [email protected] and we will make sure you get our pricing and services handbook!
3. What is your delivery time and pickup time?
After 5 delivers your parcel after 5pm everyday, up till midnight. There are 2 pickup slots available - before 5pm and after 5pm.
4. What is your coverage area?
After 5 currently covers 90% of Klang Valley's postcodes and will be expanding to more areas soon. Learn more.
5. What is the largest parcel you can deliver?
The largest parcel we deliver is up to 30kg or a maximum dimension of 55cm x 55cm x 55cm.
6. How do you size the parcel?
We apply both actual and volumetric weight (6000 divisor) and charge for whichever is higher.
7. What is your liability in case of lost or damaged parcels?
We take the condition of your parcels seriously and exercise precautions at all times, but in case of this event we will cover the parcel value up to a maximum liability of RM300 per parcel.
8. How do I sign up as a customer?
Message us or email us at [email protected] and we will get you onboarded in no time!